Enjoy a visit of Herculaneum with an official guide !!


The ancient city of Herculaneum, located in present-day Ercolano, which overlooks the Gulf of Naples, was a charming and pleasant resort for wealthy patrician families.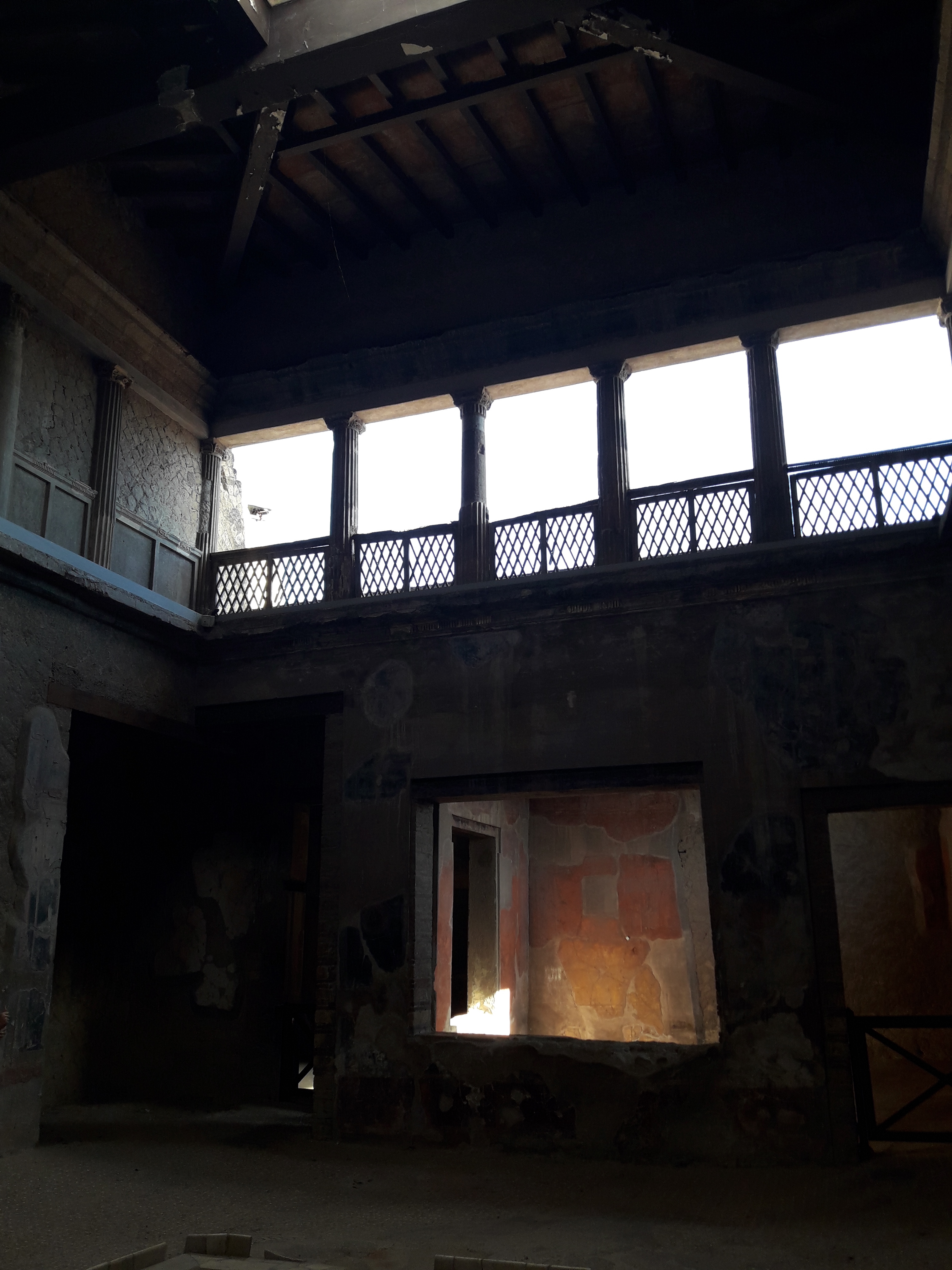 According to historians it was probably founded by the Osci during the 8th century BC. The city was surely influenced by the Greeks of the nearby town of Neapolis. Conquered by the Romans, it became a municipium in A.D. 89 B.C. It was completely buried under a thick layer of pyroclastic material during the eruption of Vesuvius in A.D. 79.

In Herculaneum many organic objects are well preserved: wooden doors and windows, shelves, papyrus rolls, waxed tablets, vegetable fibers, clothing, cereals, legumes and fruit. Marvelous are the charred boats, the wooden furniture, including a rocking cradle, beds, sofas and a throne-like chair.

Many objects of common use in terracotta or iron, surgical instruments, precious objects in bronze, silver or gold are also well conserved. Fabulous are the gold bracelets and necklaces, cameos and precious stones found in recent excavations.
The buried city, one of the most opulent in the Mediterranean, is a glimpse of the luxurious life that took place in the Gulf of Naples in the years immediately preceding the eruption of 79.
The city that was built on it, Resina, continued its traditions as early as the year 121 when Hadrian was emperor.

In fact, Resina also became a holiday city for the aristocracies of different eras so that when, in the eighteenth century, the ancient Herculaneum rose from its ashes, it found itself surrounded by the most beautiful villas and sumptuous palaces of the so-called Golden Mile that still today give prestige to the pleasant Vesuvian town.


*********

After an overview of the beautiful town from above, we will delve into the details of the catastrophe that ended its glorious days. Then the discovery and finally the rebirth.
We will walk through the ancient streets of the city and we will see how the sumptuous houses of the rich were organized, with their splendid gardens, or the modest houses of the poor. We will listen to the history of the inhabitants of the time and we will understand their way of life, their taste in furnishing the beautiful houses where we will admire the frescoes that still decorate the walls, the brightly colored mosaics, the wooden doors still well preserved, the remains of charred furniture. Along the streets, paved with lava stone still in excellent condition, we will have the opportunity to visit shops, spas, meeting places and it will seem like going back in time. The city will gradually come to life and we will relive together the atmosphere of an enchanting and laughing city of two thousand years.


WHAT IS THE COST OF THE TOUR?: 38 EUROS PER PAX (MIN. 6 PAX)
HOW LONG DOES THE TOUR LAST?: 2 HOURS

WHAT DOES THE TOUR INCLUDE ?:

* GUIDED TOUR WITH QUALIFIED GUIDE / ARCHAEOLOGIST

* ENTRANCE TICKET TO THE ARCHAEOLOGICAL PARK OF HERCULANEUM


OTHER GUIDED TOURS:















HERCULANEUM
AND POMPEII



HERCULANEUM
AND OPLONTIS


HERCULANUM AND THE NATIONAL
ARCHEOLOGICAL MUSEUM OF
NAPLES


HERCULANEUM
AND RESINA


HERCULANEUM
WITH AN ARCHEOLOGUE




HERCULANEUM
GROUP TOUR
























HERCULANUM AND
VESUVIAN VILLAS



HERCULANEUM AND
STABIAE


HERCULANEUM AND


PAESTUM


HERCULANEUM
AND NAPLES


POMPEII WITH AN
ARCHEOLOGUE



HERCULANUM AND
CHAMPS FLEGREI














To book a guided tour in those fascinating places with a licensed guide, do not hesitate to contact me at the following e-mail address: belsannino@gmail.com

For more guided tours with me, please consult the following page: Guided tours in Campania

I invite you to visit my other websites and groups I collaborate with:

www.ercolanonline.it
http://mariasannino.com
www.qualifieditalianguides.com
www.napolimeguri.com
www.guiderome.com
www.eliteitalianguides.com

© 2002-2022 Maria Sannino